Boise Kitchen Remodeling
your one-stop shop for everything to do with kitchen remodeling
Remodeling Kitchens in Boise and across Idaho for over 15 years
Create the perfect family gathering place with our elegant kitchen remodels…
Kitchen Remodeling in Boise
A kitchen renovation is no small feat, making it imperative to work with reliable, knowledgeable home remodeling experts for any kind of kitchen remodeling in Boise, Idaho. Here at Ace Kitchen Remodeling of Boise, we have more than 15 years of experience in the industry and we have earned the complete trust of our customers.
You can count on us to be professional and to work with you every step of the way to ensure the renovation process goes smoothly. A kitchen remodel is a multi-phase process that includes conception, design, implementation and maintenance. You can count on us to expertly guide you through each phase of the project, to listen and understand your needs, and to carry out a successful renovation that will exceed your expectations.
Read more...
When it comes to a full kitchen remodel, Ace Kitchens can replace virtually any feature of the room. Regardless of the remodeling options you choose for your home in noise or across Idaho, you can be confident that our experienced installers will transform your home with meticulous craftsmanship. ion, "we're not done until you tell us we're done," and we'll make sure the final result is exactly what you had imagined.
Kitchen Remodeling Services in Boise from a Trusted Industry Leader
As a top home contractor, we offer a variety of kitchen remodeling solutions for projects ranging from minor facelifts to complete renovations. One of the fastest emerging kitchen remodeling trends that homeowners are requesting now is a Transitional Kitchen Design, a style that combines traditional and contemporary styles with creative, personal touches that reflect your taste. No matter whether you're looking to create a modern kitchen with sleek cabinets and granite countertops or one that goes for a harmoniously rustic look, you can depend on our experts to help you create the design that speaks to you.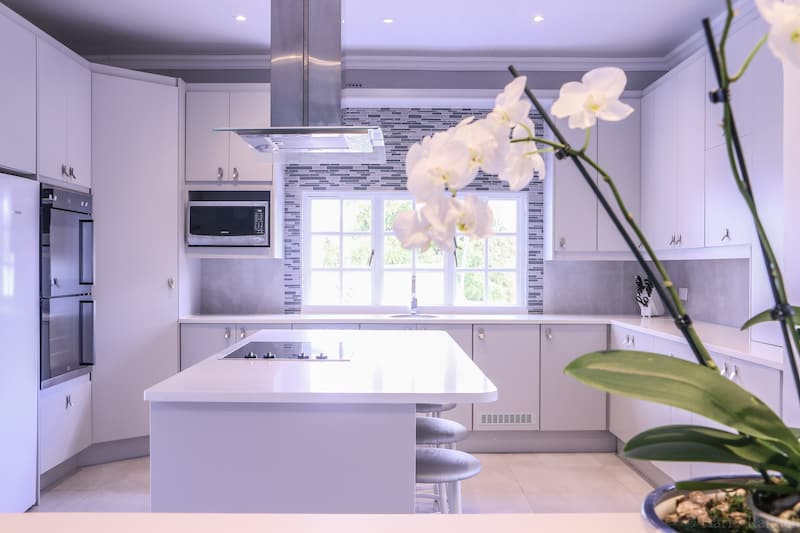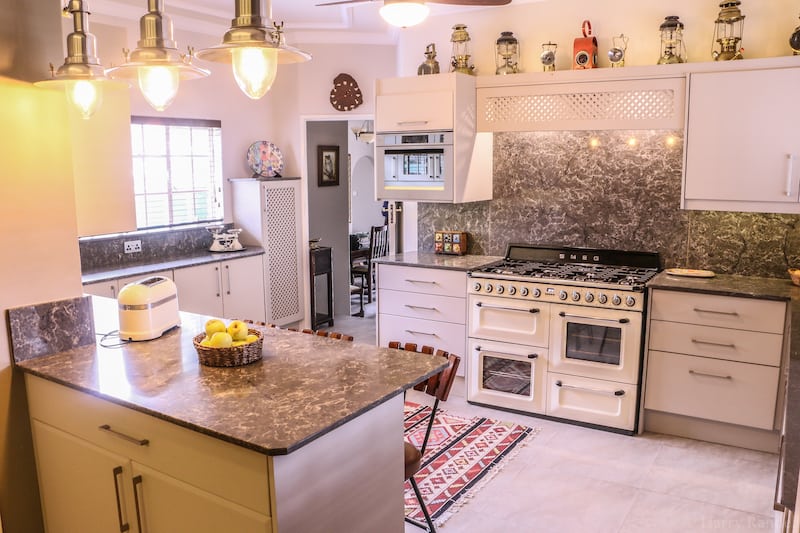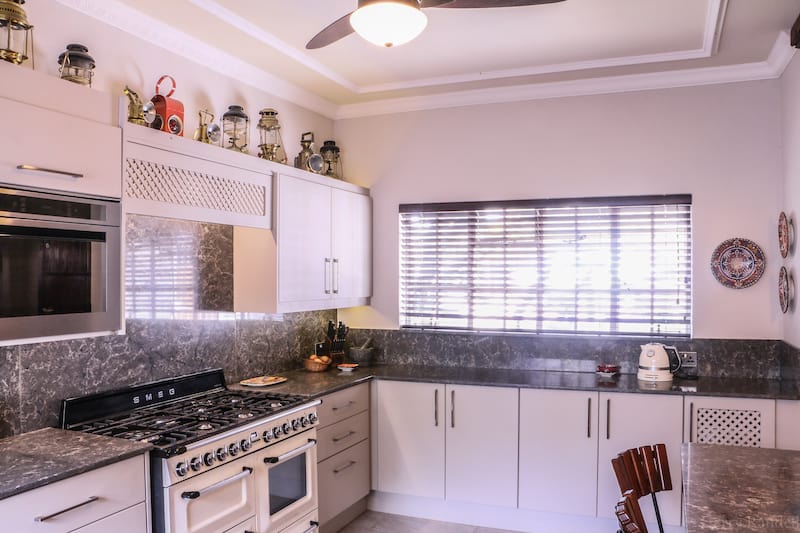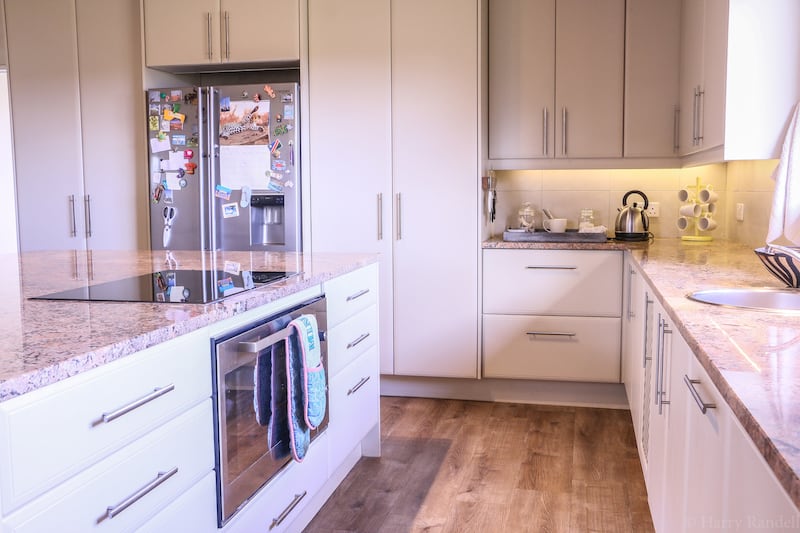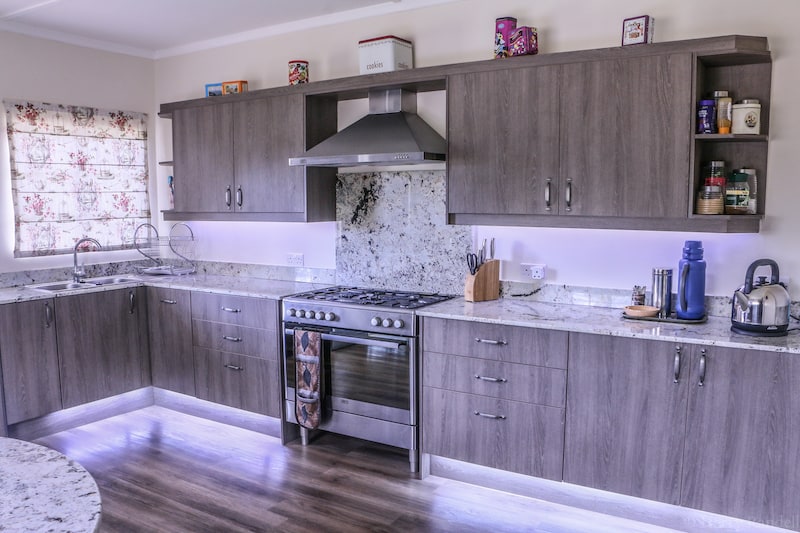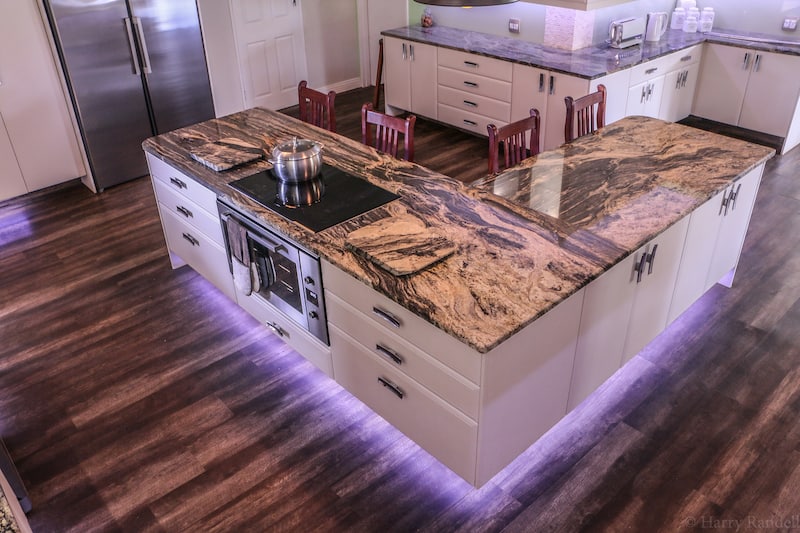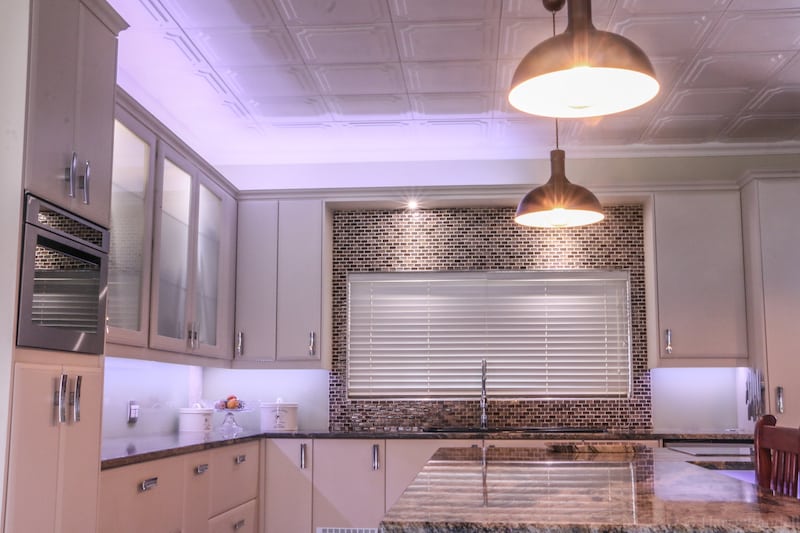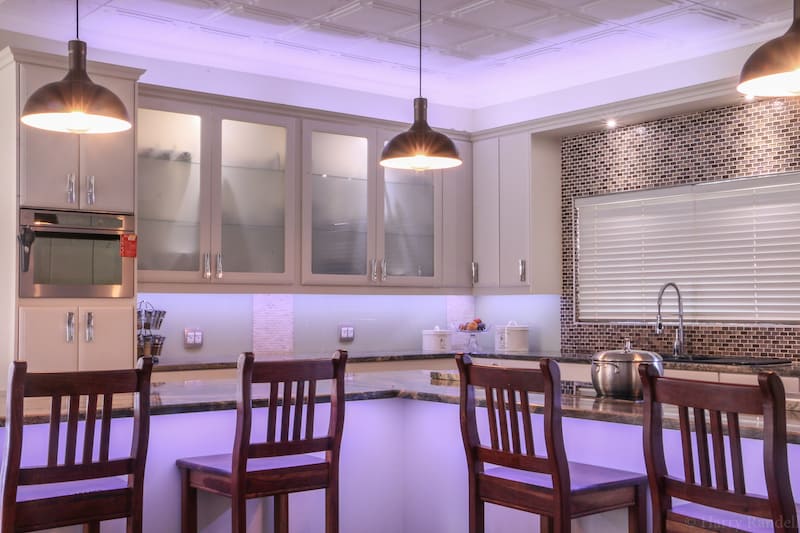 Frequently Asked Questions
How long does a kitchen remodeling project typically take from start to finish?
There is no exact timeframe for the completion of a kitchen renovation, as several factors play a role in determining how long the project will take. From the moment you decide on materials, you should plan for the completion date to be several weeks in the future. This is especially true if you are installing custom cabinets, as they usually require about eight to ten weeks to build. The extent of the renovation, as well as the availability of the materials you choose and the current workload of your contractor, will all play a role in how long the project will require for completion. Once all the materials are ready, and demolition is done, the installation process can usually be completed in a few weeks.
What do I need to do to prepare for my kitchen renovation?
You can start by getting a good idea of the type of look and style you want. If you don't know yet, look at some magazines, websites, or watch some home remodeling shows to get some design ideas. Then, contact us for a Free Design Consultation with a Remodeling Consultant. You will be instructed by your Remodeling Consultant as to what exact steps you need to take. But, generally speaking, before construction begins, you'll want to clear out the area being worked on of all your personal belongings that can be removed. Although, we cover the areas surrounding our work area, you'll want to protect your furniture from dust with plastic and/or sheets.
What are the typical stages of kitchen remodeling?
There are many stages to the remodeling process, each just as important as the last. Our team will be with you through every single step, keeping you in the loop on the progress we make every day. The basic stages of your renovation will look something like this:
Demolition:

 

We'll start by getting rid of all the things that won't be in your new space. This includes removing old cabinetry, walls, sinks, and appliances.
Plumbing:

 

If we need to, we will replace the old plumbing in your kitchen, ensuring it's ready to handle all the new features.
Electrical:

 

We'll update all electrical components and replace any old lighting fixtures you no longer want.
Drywall:

 

Our professional team will install new drywall.
Paint:

 

We'll paint the new drywall and existing walls the exact color of your choice.
Flooring:

 

We'll add all the new flooring and baseboards.
Cabinetry:

 

All new cabinetry will be delivered and installed.
Countertops:

 

The

 

countertops

 

will be installed on top of the new cabinetry.
Backsplash:

 

If you have chosen to add a backsplash, we will install it under the cabinets and around your sink and stove.
Appliances:

 

Lastly, all the new appliances will be installed, and any final hardware will be added to cabinetry.
Do I need to have design ideas before I start the kitchen remodel process?
The first step to begin your kitchen remodel process is simply to pick up the phone and call us for a free consultation! If you already have a kitchen design in mind, then great! If not, don't worry! We can walk you through each step of the kitchen remodel process, including budget, materials, design, & execution.
Does Ace Kitchens handle the entire project, or do I find other contractors for the flooring, lighting and décor?
Our job is to handle the whole design process and installation from start to finish. Ace Kitchens is a full-service turn-key design firm capable of handling all your project needs. NOTE: We can either design the space for you and deliver cabinetry only or we can take care of the entire full-scale project with complete installation including cabinetry, counters, appliances, flooring, windows, doors, plumbing, electric, etc. Our design team, field team, and administrative support team will oversee every detail in order to deliver everything on time and on budget while maintaining our company's high standards and impressive reputation for client satisfaction. We will always strive to give you the most value for your budgeted dollars, never cutting corners on design or quality.
How do I finance a kitchen remodel?
There are several options available to help you finance your kitchen remodel. Perhaps the most popular method is a home equity loan or line of credit. These can be used if you have built up equity in your home and are often a popular choice due to the lower interest rates available because they are secured loans. Other financing options include personal loans or low to no interest credit cards. We recommend thoroughly researching each option to determine which is best for you and your financial situation.
Our Kitchen Team
Our award-winning team of certified professional designers combines knowledge, innovation, experience and passion to effectively and eloquently translate clients' desires into dream space transformations.
Our designers know exactly what questions to ask to help determine the ideal functionality and aesthetics of your desired project.
Our meticulous discovery process ensures that we deliver a comprehensive finished product that anticipates and responds to the needs of those using the space.  
Once your dream space is designed, our crew of master craftsmen and our customer care team work diligently to ensure that the transformation is delivered with exceptional service and impeccable quality.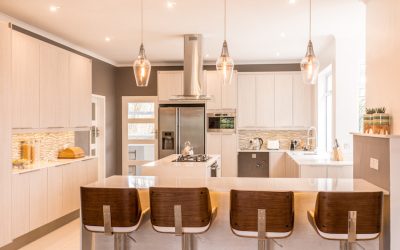 Summer Educational Camps Is Fun Too If you're considering a summer vacation this year, consider some of the summer activities in Idaho. You can explore Idaho's mountain attractions and natural preserves. Or, head to the sandy beaches for some of the best Oregon beach...
Boise Idaho Neighbourhoods
Barber Valley, Boise Bench, Boise Heights, Boise State University, Central Bench, Central Foothills, Central Rim, Collister, Depot Bench, Downtown, East Boise, East End, Garden City, Harris Ranch, Hidden Springs, Highlands, Hillcrest, Liberty Park, Morris Hill, North End, Northeast, Northwest, Pierce Park, Quail Ridge, Somerset, South Boise Village, South Cole, South Eisenman, Southeast Boise, Southwest Ada County Alliance, Sunset, Veterans Park, Vistas, Warm Springs, Warm Springs Mesa, West Bench, West Downtown, West End, West Valley, Winstead Park
Top Sights by interest in Boise, ID
23 EPIC THINGS TO DO WHEN YOU VISIT BOISE, IDAHO
12 Top-Rated Tourist Attractions in Boise, ID
15 Best Day Trips from Boise